Welcome to Web-Clubs Club Offer website!
Brought to you in conjunction with our special interest online Clubs, members can enjoy great content, offers, discounts, competitions and more – either online or directly into your inbox. Membership is totally free, so give it a go and sign up now – check out some example email newsletter features on the right hand side of this page to see what you are missing.
Simply sign up directly here, or follow the Club links below for more information and sign up directly with them.


Gardeners Club is a free to join club for everyone that has a keen interest in gardening!


Travellers Club is a great place to find news and tips about all things travel related!


Vino Club is a website dedicated to all things vino and drinks related, from news and articles to top tips and tricks!


If you own your own home or have a keen interest in property, Homeowners Club is the site for you!


Net Offers is a great site if you love a good online deal or discount! Have a look through the categories to find some deals that you could benefit from.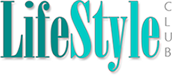 If you want to improve your day to day lifestyle, then have a look through Lifestyle Club to see if anything catches your eye.


Lover of quizzes and competitions? Then check out Quiz-Club! There's a range of different categories for you to choose from including a quiz of the week!